Speaking
Have a MOPS group? A group of aspiring writers? Maybe you're interested in learning more about beating writers block. Or wondering why you can't seem to get that one on one time in with God now that you have three precious little ones clamoring for your attention 24/7.
I speak on a variety of topics covering many challenges. Whether you are a writer or a woman/mother in distress or you have a church group, youth group, conference, organization, or other event, I would love to come and share a few laughs, a dose of truth, and my heart.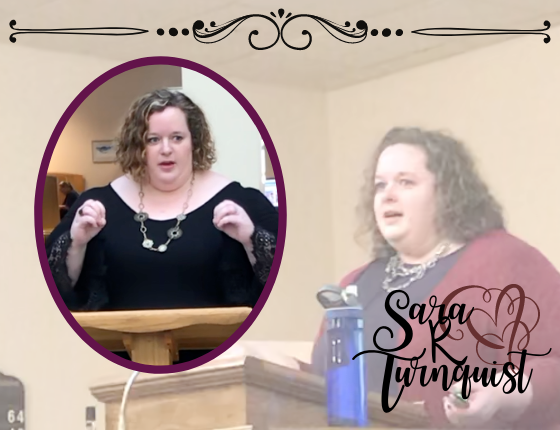 On Writing:
Scrivener: Why Should I Scrivener? (Beginner)
Scrivener: To formatting…and beyond! (Advanced)
Romancing the Reader (a class on writing romance)
Characterology
The Right Kind of Swag
Things Every Newbie Needs to Know
What I Wish I Knew (Before Being Published)
Blog Tours – To Do or Not to Do
Conferences – How to Prepare Like a Pro
Brainstorming and Plotting a Novel
Researching and Organizing
For Women's Groups:
Postpartum Depression & Recovery (a variety of talks about PPD and Recovery)
Living with Depression
Help! My Child Doesn't Fit the Profile (Life with ADHD and Autism)
Living with Autism
Is God Always Getting a Busy Signal? (How your prayer life and time with God changes after kids)
Faith Through Adversity
Abiding Not Striving (John 15)
If God Really Loves Me, Why Does He Rain On My Parade?
Your Mission Field
Oh, I Know She Didn't (Women of the Bible and how God used them)
Sara is now booking VIRTUAL TALKS!
For more information on having Sara speak to your group, including Sara's testimony, pricing model, and virtual options, please contact us.