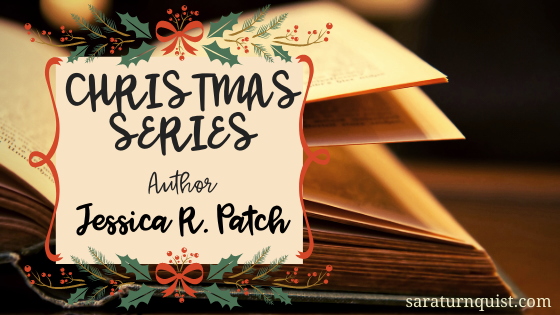 Hello, Readers!
I have another author for you to meet this week. A friend of mine! This is an author I absolutely adore! I met her through my writing mentor and friend who, of course, has a great amount of respect for this lovely lady. And I have sat under her teaching as well. So, with that, I would like you to meet Author Jessica R. Patch! Jessica writes clean/inspirational contemporary romance and is just one of the warmest people you will ever meet. I am so very thrilled to have her on the blog to day sharing about her Christmas novella!
Welcome to my blog, Jessica! It is so good to have you visiting! First can you tell us a little about your novella?
Honey for the Holidays is the 4th sweet contemporary romance in the Honeyhaven series. These books can be read as standalones, but the friendships and community are carried from each book, so I do recommend reading them in order! This is about a couple who broke up a few years ago and it's been nothing but animosity since. It's a story of forgiveness, of not believing every word spoken—we need to be careful who we let influence our lives and that even includes us and our insecurities that play into things we might believe. It's full of humor and Christmas fun!
I love that kind of trope! And what a great message! What was the inspiration for Honey for the Holidays?
I've always wanted to write a story about pretending to date or be engaged and this actually worked perfectly between this two! It was so much fun.
Sounds fantastic! It does sound like a fun story to write! Tell us, did you always want to be a writer, crafting these interesting tales of romance and suspense?
No. I never thought about being a writer, but I did love to make up stories whether it was on paper, playing "house" or creating a complicated drama for my Barbies.
I gotta say…I did the same thing with those Barbies…convoluted dramas! So…if not a writer, what did you want to be when you were a child?
I wanted to be a missionary. I even went to Bible college and majored in Missions. I feel like I am just that—only instead of physically going to spread the Gospel, the books go. God rarely accomplishes His plans in the way we expect Him to!
Isn't that the truth! I very much believe that writers have a unique opportunity to reach places that a person may not be able to, in ways that conversations may not even be able to.
I am intent that I have to set the mood for my writing…that includes music for certain! What kind of music, if any, do you listen to while you write?
It depends on the scene and the story. For Honey for the Holidays, I listened to Christmas music with a country flavor as well as some love songs—mostly country pop. It fit my characters.
Love it! Definitely gives me a feel for the book!
I get this question often, so I guess readers like to know… How long does it take you to write a book?
I can write a novella like this in a week and have it revised in about two weeks. That doesn't count the proofing and reading for little things. For a mass market paperback like my Love Inspired Suspense books which are 55-60K, I write a first draft in about 20 -30 days. Major revisions take about 2 weeks and then I give it the final tweaks in about 3 days and send to my editor. For a trade length novel which is 70-100K it usually takes about 60 days. If I have a full synospsis written, I can move much faster than if I'm simply pantsing my way through it, but overall I am a fast writer—so I've been told. 🙂
Nice! You do seem to get the work out pretty consistently 🙂
Do you have anything you're currently working on? Care to share?
I am writing the last book in my Love Inspired Suspense Cold Case Investigators series and it's a Christmas book! I should be done with it by tomorrow and then I'll be revising a trade length contemporary sweet romance targeted for the General Market (but it's clean so Christian readers will approve)!
Awesome! Jessica, thanks again for being on the blog. As always, it's been a pleasure to chat and get a peek into your writer thoughts 🙂
Honey for the Holidays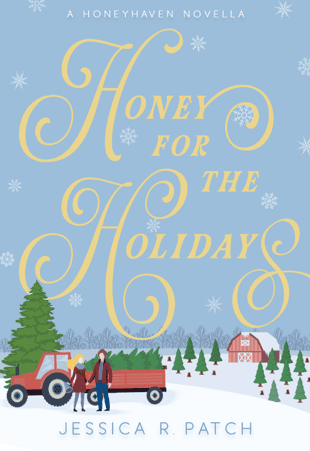 Crockett Baylor is known as a businessman whose professional practices are above reproach. His personal reputation? Not so much. When the mayor dangles Crockett's long-buried dream in front of him, he'll have to take drastic measures to prove he's worthy. He's got a plan but it requires the help of his ex, who despises him for all the wrong reasons.
Beloved Parks and Recreation Director, Scout Denman refuses to go along with Crockett's cockamamie scheme: pretending they've rekindled their past romantic relationship. It's too much of an emotional strain. But she has no choice when she gets in a bind and needs his help with a parks project.
As they stumble their way through Christmas events, grudgingly selling themselves as a couple, they discover there might be a genuine ember left burning under the ashes of their broken hearts. And if they can swallow their pride, they might be able to spark it into a glowing future together.
Enjoy an Excerpt
They took their seats right in time for the opening song. Phew. After the sermon, they were separated and while the men didn't say too much, it was obvious Scout was being interrogated. After twenty minutes, he broke into the hen huddle. "Ladies." Crockett nodded as they pasted fake smiles across their made-up faces. "Scout, honey, we ought to head out. I told the Millers we'd have Sunday roast with them, remember?"
"Time got away," she said too sweetly for Scout even on a good day. She was never sweet. Kind, yes. Sweet. Not a chance. She said her goodbyes and they hauled it through the parking lot and to their vehicles.
"Did you really tell the Millers we'd come for lunch?"
"No, but I wanted us out of there."
"You lied in church? That's a sin!"
Crockett cocked his head with a pointed look. "I recall a twelve-year-old girl who got thirsty during choir practice and drank the communion cups, then told Etta Dean she had no idea how the Lord's supper got eaten prior to Sunday morning. Lies. Lies. Lies."
Scout pouted. "I was twelve."
"You were at the age of accountability. Nice try, sweet pea. Which brings me to my next subject. You can't be that nice to me."
Scout snorted.
"I mean it. You're using that same tone Raelynn used. Fake. Syrup. Saccharine. Be you. Just a shade subdued." Sighing, she opened her car door. "Fine. I'll be meaner at lunch."
Buy Link
More About the Author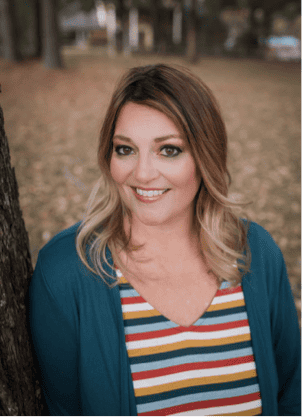 Jessica R. Patch writes inspirational contemporary romance and romantic suspense. She is the author of the Seasons of Hope series, Unleashing Love, and several Love Inspired Suspense novels including, Fatal Reunion, Protective Duty, Concealed Identity, Final Verdict, and the Security Specialists series. You can find her spending time with her family and collecting recipes to amazing dishes she'll probably never cook. Jessica is represented by Rachel Kent of Books & Such Literary Management.
Connect with Jessica and Her Work
Website: http://www.jessicarpatch.com
Twitter: @jessicarpatch
Instagram: @jessicarpatch
BookBub: Jessica R. Patch
GIVEAWAY!!!
Jessica is offering a giveaway!! One lucky winner, drawn randomly by Rafflecopter will win one (1) digital copy of Honey for the Holidays!!
Giveaway entries will be collected starting today (Friday, November 20, 2020) and will be allowed through Friday, November 27, 2020 at 11:59PM.
Please follow the instructions below to enter:
a Rafflecopter giveaway