Hello, Readers!!
I have a treat for you all today! One of my favorite fellow authors – Toni Shiloh is on the blog today. Toni has always been on my radar as an author of interest. But in the last couple of years, I have come to admire and respect her all the more as a gifted, creative, and capable author both in her work and as an instructor in the business and craft of writing. I have enjoyed sitting under her instruction and gleaning from her knowledge. It is such a privilege to have her join us today!
Hey, Toni! It is so good to have you on my blog again! I really enjoy hearing more about your writing every time you visit 🙂
So, can you tell us a little about this Christmas novella?
All the Moore is the second book in the Something Borrowed: Christmas Weddings Collection. The great thing about this collection is that all the stories relate around a group of six friends. One of the friends is already married and offers up her tiara as the something borrowed. My story tells the tale of Leilah and Reggie who met gaming online. Leilah loves the autonomy of it, but Reggie wants more from their friendship.
I love that idea! What a fantastic premise! And I love that you have this group of authors that have come together (again) to put out a collection.
Tell us, if you don't mind… Did you always want to be a writer? If not, what did you want to be when you were a child?
I changed my mind A LOT all the way up into my twenties. I've gone from wanting to be a architect, interior designer, lawyer, teacher, forensic pathologist, librarian, etc. But through it all, I have always been an avid reader, which probably is why I wanted to be so many different things. I got to experience all those jobs in books.
I can totally relate to the jumping around. I think the only one I had in common with you though was the forensic pathologist. My background is in science and all of that stuff just fascinates me. But here we are, writing and making that happen!
We all know that, as much as we enjoy the creative process, there are parts of putting a book together that we are less fond of. What part of the writing process do you dread?
Revisions! I whine a lot before I buckle down and do them. And chocolate, I needs lots of chocolate to cope, lol.
LOL! I need tons of chocolate in my coffee at that point 🙂
I also need the right kind of environment – music being a big part of that. What kind of music, if any, do you listen to when you write?
It depends on the book I'm writing. I create a new playlist on Spotify for each book that I think fits the mood of the story and the interests of the characters.
Do you have a favorite time of day to write? What about a favorite place?
I don't. I used to write when the kids were in school, and I kind of still do, there's just at home now. You can usually find me sitting in my chair, feet propped up on an ottoman with a laptop lapdesk.
Aren't those laptop desks the best? Desk-on-the-go!
One of the questions readers always seem to ask is: How long does it take you to write a book?
It depends but for the longest book I've ever written, it took me three months to finish the first draft. Then I go through all the critiques I've received from my crit partners and polish it up before sending it to the editor.
Can you tell us something about your newest release that is NOT in the blurb?
I may have teared up a few places writing this story.
Aww! That is sweet! I love it!
Thanks so much again, Toni, for chatting with me and being on the blog today. And for offering a giveaway (details below). You're definitely one of the authors in the industry that I admire 🙂
And I know my readers are eager to get to the details about the book, so we'll get to that!
Something Borrowed: Christmas Weddings Collection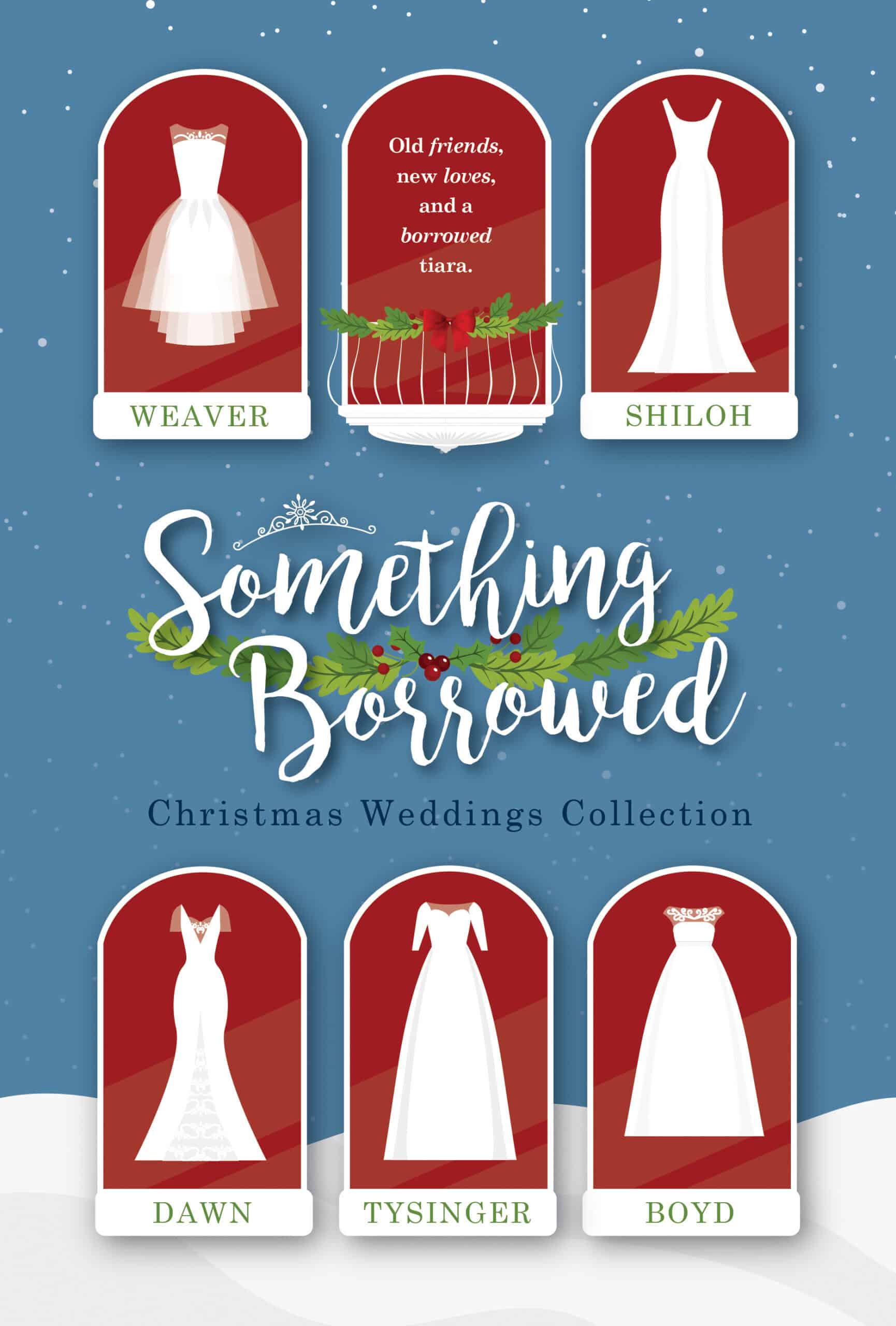 All the Moore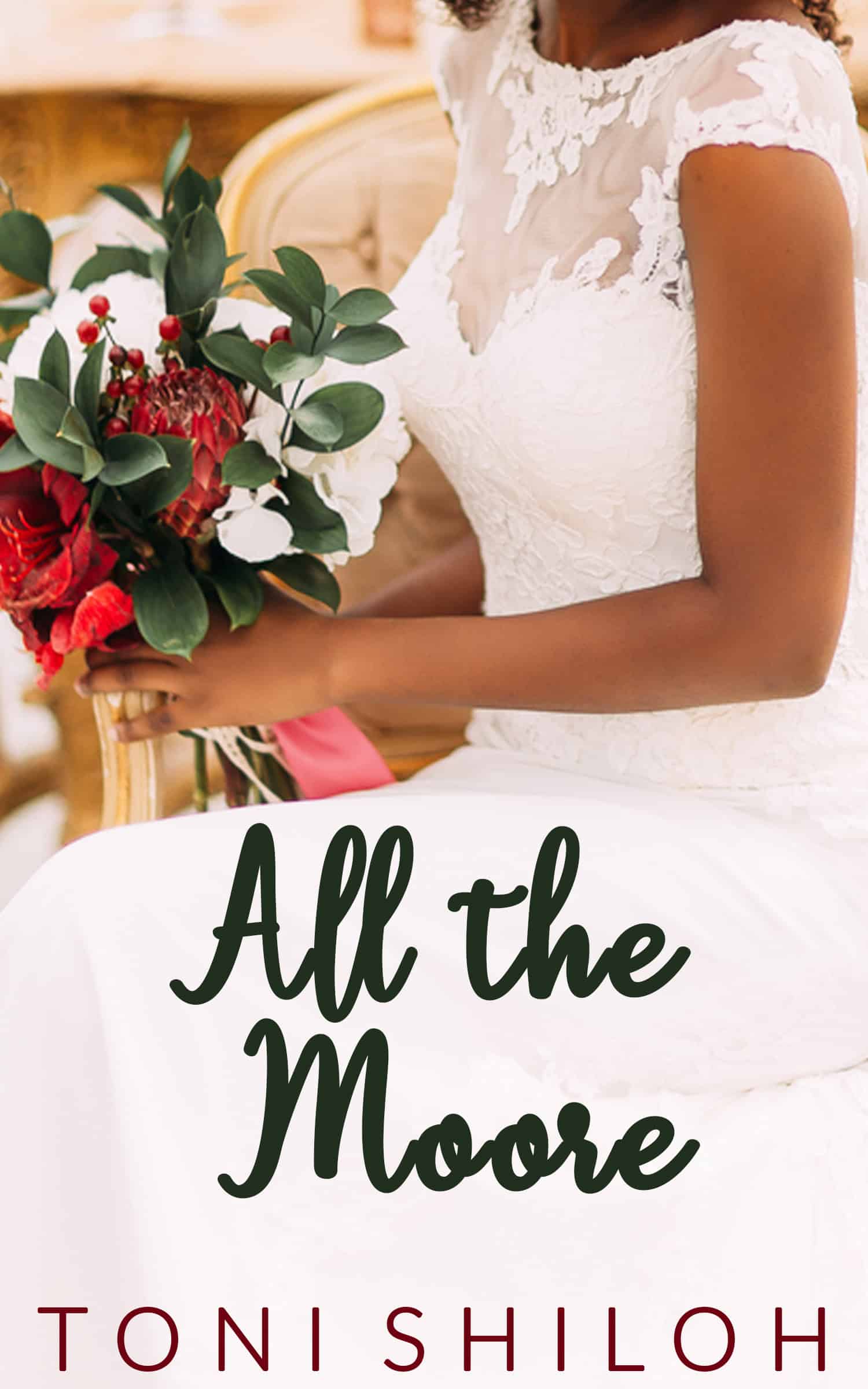 Enjoy an Excerpt
July
Leilah Anderson stared at the text from her newly-engaged best friend, Hanady Ellsworth. She wanted Leilah and the rest of their friends from college to meet up in Denver to go wedding dress shopping. Leilah didn't want to say no, but leaving her home wasn't an easy feat.
Traveling had been difficult ever since she'd landed in a wheelchair after having a spinal tumor removed. When she'd opted for the surgery, the doctor had warned her about the slim possibility of paralysis. The possibility had become reality. Although, she wasn't actually a paraplegic.
After the removal of the tumor, further testing showed Leilah had partial paralysis, which meant she could feel every painful sensation in her legs but didn't have the strength to move or walk on them.
Hence the wheelchair that had become like an appendage.
She sat back in her chair. What should she do? She didn't want to disappoint Hanady, but traveling was such a pain. Knowing Hanady, she would take all of Leilah's needs into account. Rent a wheelchair accessible van and ensure their accommodations complied with the Americans with Disabilities Act (ADA).
"Ugh," Leilah groaned, leaning back to look up at the ceiling. Denver in July, one of the hottest times of the year. But she would show up with a smile especially for Hanady. For her best friend.
She texted Hanady that she'd be there and blew out a breath. A chime sounded on her cell phone. Not a text or Facebook message, but one from the gamer app she used to communicate with the friends she'd met online playing video games.
AllTheMoore: Hey, Professor. How goes it?
ProfHotWheels: Not bad. Just found out I'll be traveling soon to visit my girlfriends. I haven't seen them in a while so I'm excited about that.
AllTheMoore: Nice! Where you going? Some ol' ladies convention?
ProfHotWheels: HaHa! I'm a year younger than you. We're getting together to go wedding dress shopping. My bff just got engaged.
AllTheMoore: Yeah that sounds like something girls would do. Where you headed?
ProfHotWheels: Denver
AllTheMoore: No joke? I live in Denver.
Buy Link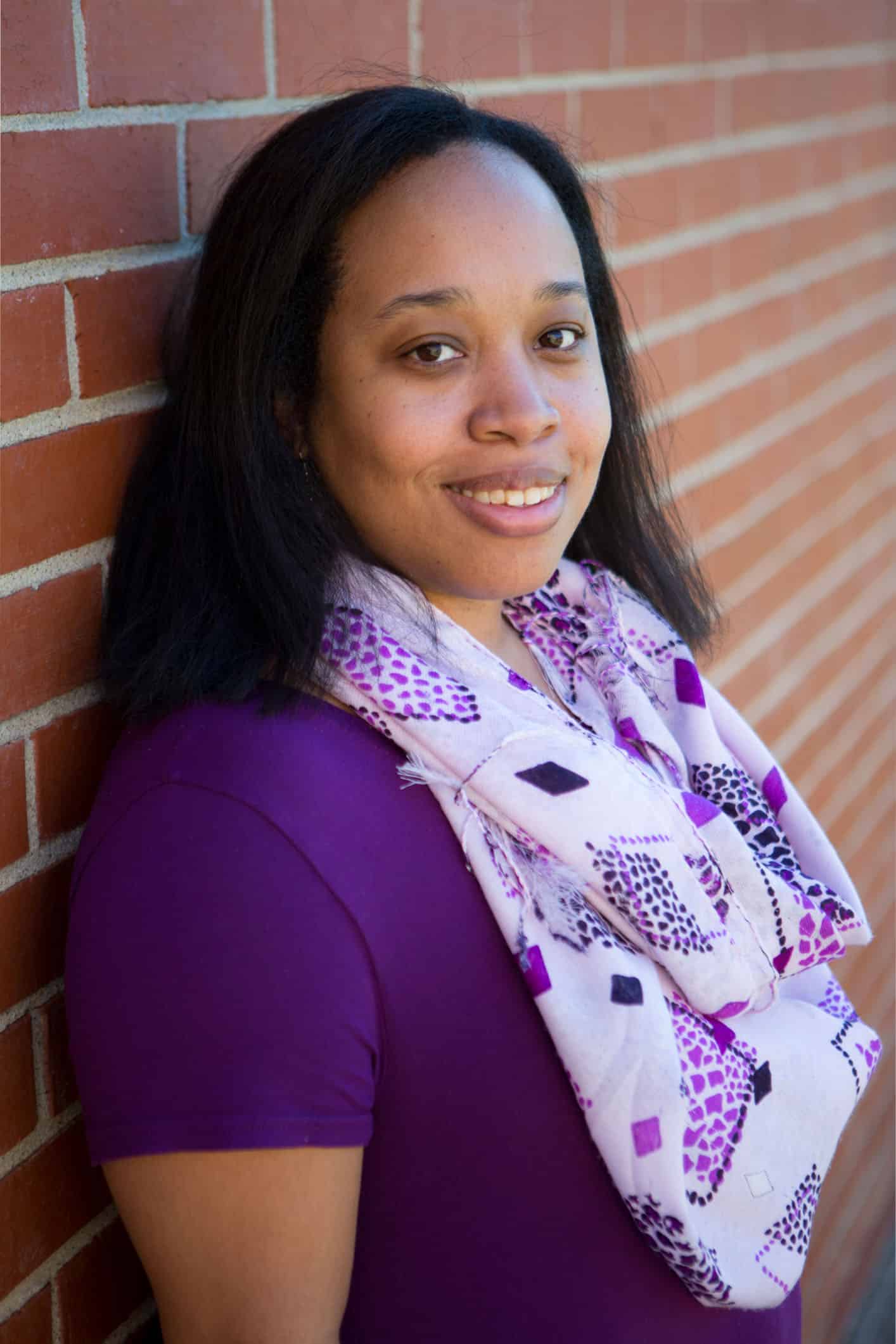 More About the Author
Toni Shiloh is a wife, mom, and Christian fiction writer. Once she understood the powerful saving grace thanks to the love of Christ, she was moved to honor her Savior. She writes to bring God glory and to learn more about His goodness. Visit her at www.tonishiloh.com.
Connect with Toni and her books
Website: http://tonishiloh.com/
Facebook: www.facebook.com/authortonishiloh
Instagram: @tonishiloh
Twitter: @tonishilohwrite
GIVEAWAY
Toni is offering an ebook copy of Something Borrowed: Christmas Weddings Collection to one (1) winner chosen randomly by Rafflecopter. No purchase is necessary to enter, just follow the instructions below to enter.
a Rafflecopter giveaway