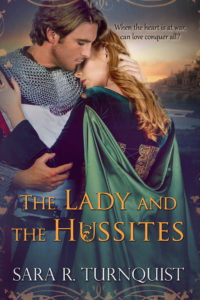 WARNING: THIS BLURB MAY HAVE SPOILERS FOR "THE LADY BORNEKOVA" (THE FIRST BOOK IN THE SERIES)
Karin and Pavel have found their way safely to his parents home, but things are not as well as they seem. There are secrets between them. A wall goes up. And then Pavel is called into battle.
Radek and Zdenek find themselves pulled into the conflict despite their best efforts to remain neutral, while Stepan finds himself ready for bloodshed. With tensions mounting within their circle and throughout their country, what will become of Pavel and Karin? Can they find their way back to each other?
Get your copy NOW!!!
Follow Sara's board The Lady Bornekova Series on Pinterest.